If you think a trip to Jordan is only about exploring the ruins of Petra or visiting the Wadi Rum, then you are not correct. Amman is an excellent place to visit in Jordan. Over the years, tourism to Jordan increased magnificently; one of the contributing factors has been things to do in Amman.
Are you confused about what are the things to do in Amman? Like every time, we will guide you through this too. Hold your patience for a bit longer as we unveil the best things to do in Amman.
Explore Amman Citadel: Best view in Amman
When it comes to architecture, Amman will saturate your expectations with the age old architectural remains in the city. Head to the Amman Citadel to see gems that date back from the Bronze Age. Just at the entry to the Citadel, you will see two giant pillars. These pillars are the only remains of the Temple of Hercules, a remarkable Roman structure. You will also get to see stone sculptures of human body parts which also come down from the Bronze Age.
If you think that is all for the Citadel, then that is absolutely false. Citadel is the home to the Umayyad Palace, another interesting page from the history of Jordan. Although most of the site has been destroyed by a massive earthquake in the 8th century, very few spots have been restored and are open for tourists. You should also take some time out and visit the Jordan Archaeological Museum to learn more about the statues and remains of the Bronze Age.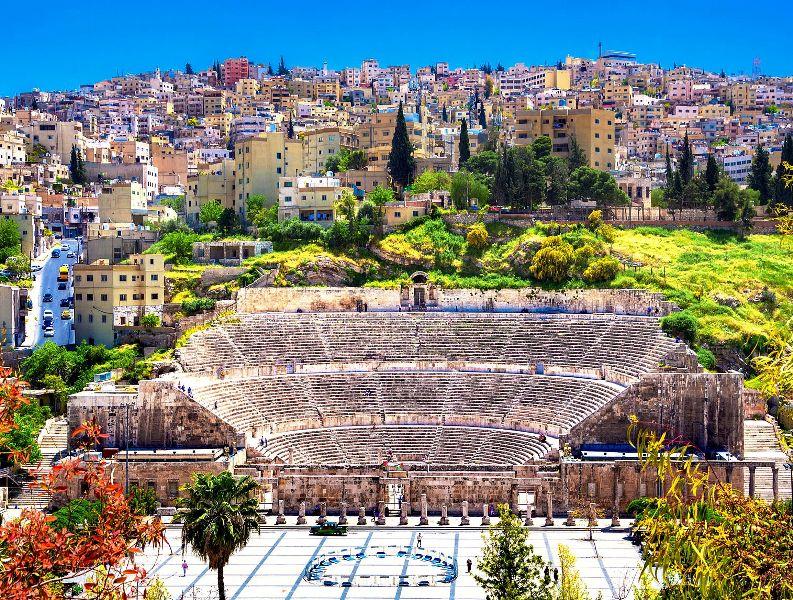 Roman Theatre
Just a few steps away from the Roman Citadel is the Roman Theatre. Walk along the steps of this age old theatre and you will feel a perfect blend of heritage and modern life.  There are steep series of stairs which have the capacity to seat upto 6000 people. Even today, summer concerts and plays are conducted in the Roman Theatre at different times of the year. The Roman Theatre has a good reason for being in the Things to do in Aswan. The seating of the theatre faces north, to protect the spectators from the direct sun rays.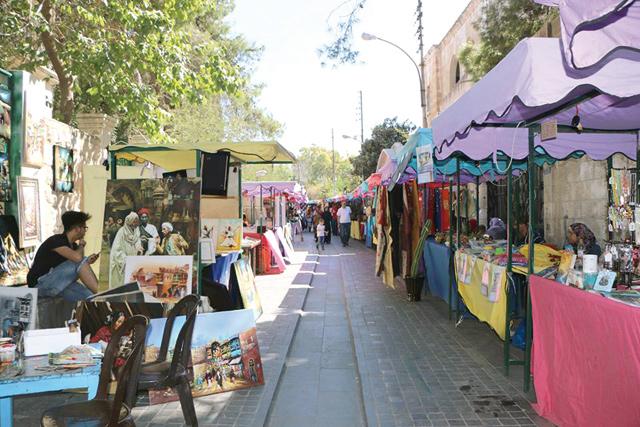 Rainbow Street: A colourful afternoon in Amman
If photography is your passion, then wait no more. Head to the Rainbow Street in the district of Jabal in Amman. This street is an escapade from the busy life of Amman. You can spend a lazy afternoon in this street witnessing the artisans create handicrafts and selling them to the tourists and local people. Take a sip of coffee from any of the beautifully decorated cafes that are along Rainbow Street. While returning back to your hotel, you can pick some souvenirs, local jewellery, mugs and other handicrafts from the roadside stalls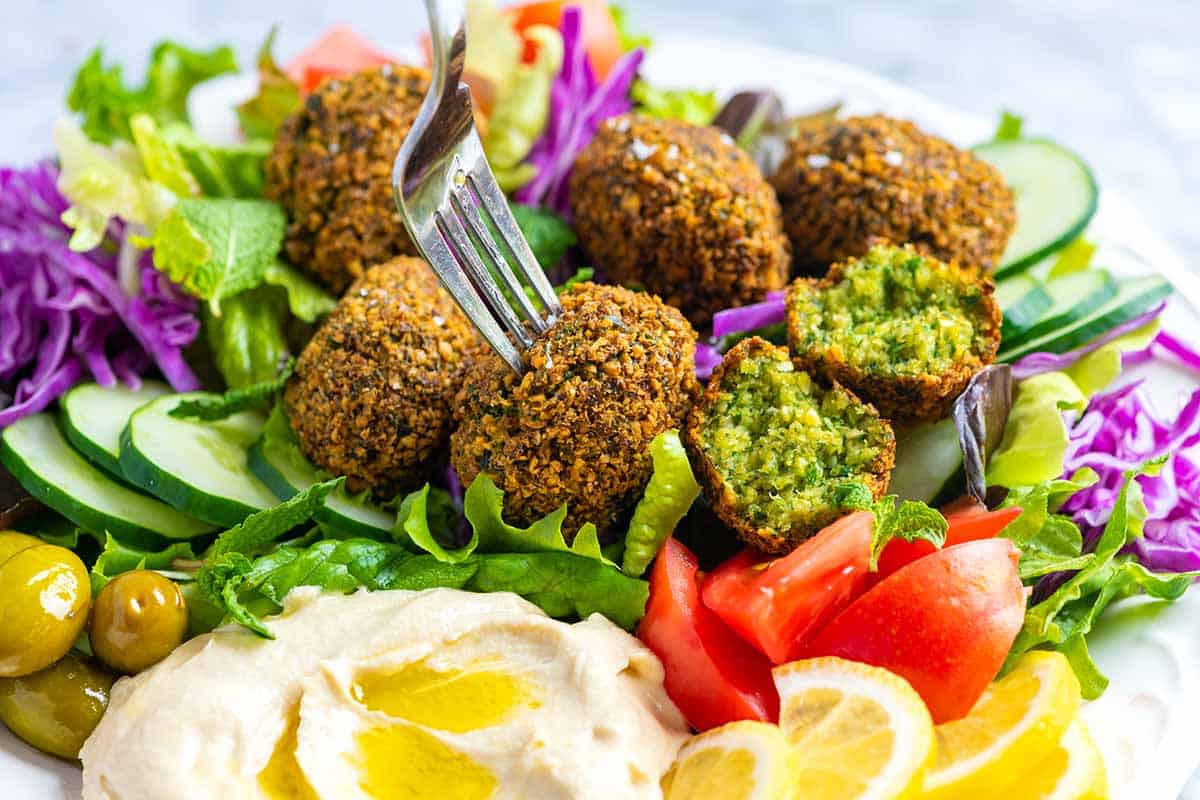 Falafel: Must taste delicacies in Amman
If you are coming for a trip to Amman, then you must taste falafel, one of the heavenly dishes available in Amman. Now, the question arises as to where to find the tastiest falafel in Amman. This is a hotly contested debate for tourists. We will tell you one top secret! The local people prefer falafel at Hashem Restaurant. This restaurant remains open 24 hours a day and you can bump in at any time for trying your tongue here. And when it comes to Falafel, Hashem is not the only option. Try to taste falafel at Al Quds on Rainbow Street, Abu Jbara in Madina Munawaraå and other food options. 
These are the primary must do things in Amman. There are more to it, and if you really want to explore, then Amman awaits you with open arms. Contact ME-WONDERS for planning your trip to Amman and Jordan with your family and friends. We organize customized trips where we take you to such unknown corners where you will find tranquility among nature and history. After your trip, mail us to tell what other activities you really felt are the things to do in Amman. Till then, happy travelling!